Peter B. DU PRE


US Army Medical Corps
114th General Hospital



THANK YOU FOR YOUR SERVICE SIR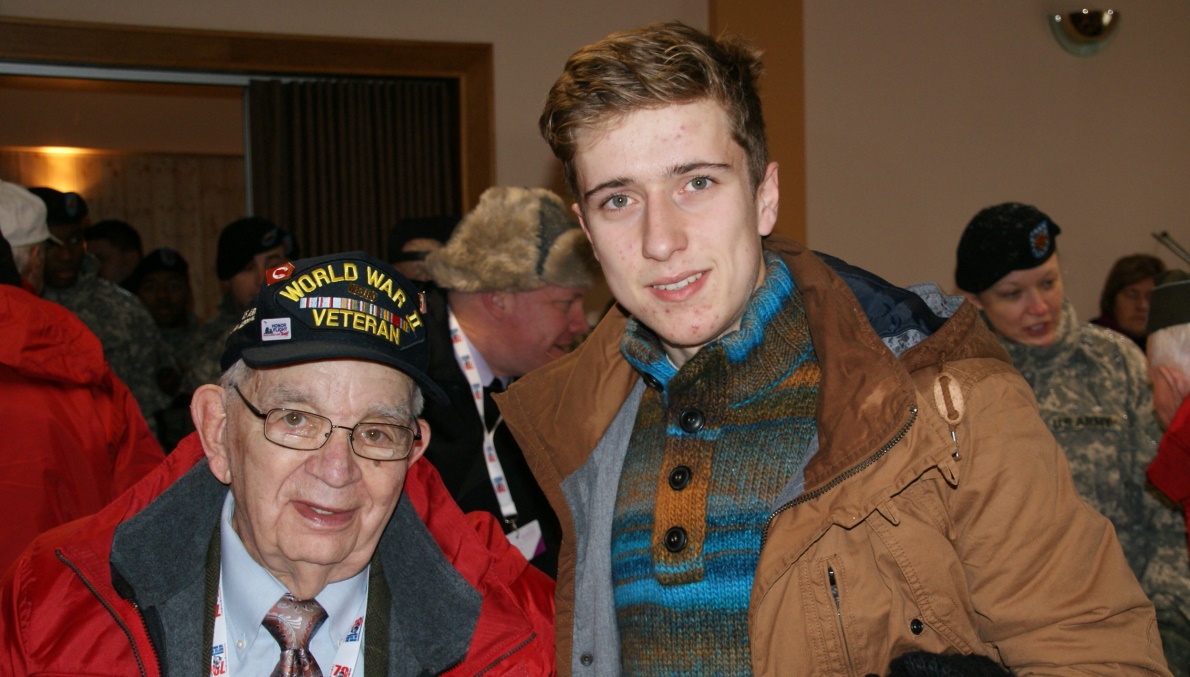 Bastogne, December 13, 2014.
Meet and greet at the Bastogne Barracks

Technician Fifth Grade Peter B. Du Pre served as a medic in the 114th General Hospital Unit in Kidderminster, England during WWII. At age seventeen, his both parents had died, making him acting patriarch of a five person family. Within a year, his sister had joined as a nurse, one brother had joined the Army Air Forces, one had joined the Marines and Peter had enlisted in the Army. He went to basic training at age 18, took a three-day pass to get married and was immediately deployed. He served for three years overseas, during which time he treated wounded servicemen from all areas of Europe, including those who had been wounded during the Battle of the Bulge.
He returned home quietly, went straight to work and raised five children, to whom he has been married for 70 years. Peter DuPre was an exceptional person, just like many of the other WWII veterans.
He looks back on the Battle of the Bulge: "I was just 20 years old when I served as a medic and most of the guys on this trip will be guys that actually, bang, bang, bang, bang. My job was to take them. We used to say, you took the bullets, we took them out of you," said 91 year old World War II veteran Peter Du Pre.